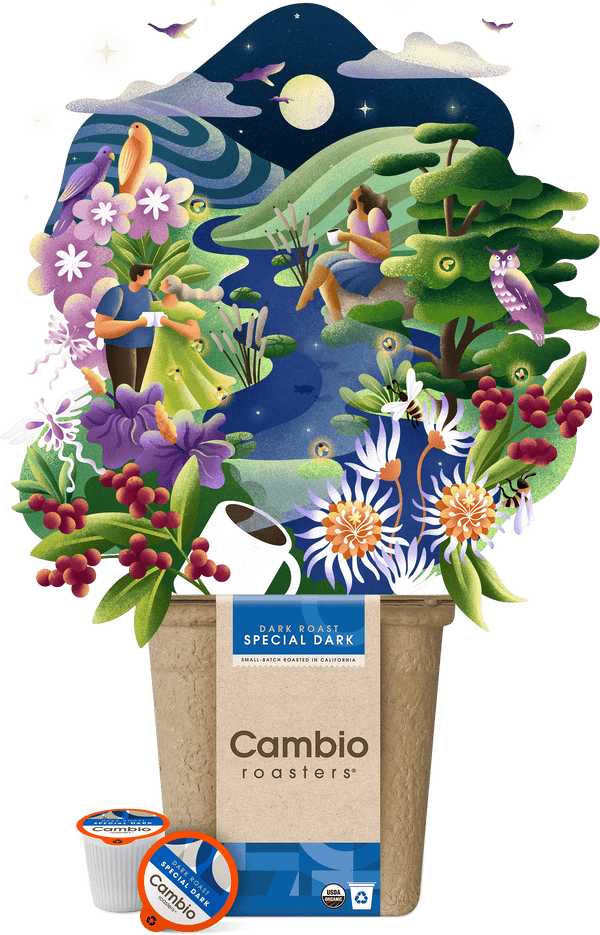 Create your FREE Cambio Experience
Simply place one order of 27 pods and choose from any or all of these free Cambio experiences.
No subscription required. No hidden anything.
December's on Us
As a customer, because you support coffee farmers, you'll get free coffee every December. Be sure to enroll!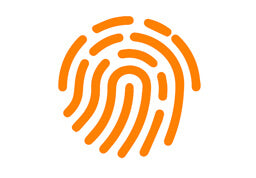 TastePrints
Just like a wine flight, blindly sample six different coffees to learn about your tastes and preferences.
Micro Roast Sampling
Four times per year, receive two pods of a unique small batch coffee to try from around the world.
Refer a Friend
Tell a friend, and once they became a customer, they'll receive a discount coupon and you'll earn a free box of your favorite blend!
I'm so glad to finally find a recyclable k-cup that makes great tasting coffee! We tried the dark roast and just loved it!
When I first heard about Cambio Roasters recyclable pods, I assumed they would be expensive. Not only are they affordable, they're actually less than some of my other favorite brands! Thanks for helping to reduce our landfills and for a great cup of morning coffee!
I love my Keurig®, and now I love my K-Cups® too - Rock on Cambio!!! 100% recyclable, great tasting and supporting coffee farmers with 20% of their profits - why wouldn't I switch?
My husband and I like totally different coffees. I'm so happy that I can support Cambio's incredible mission and still have my French Roast with cream while he enjoys his Donut Blend. Thanks Cambio!
People love their Keurigs, but 40 million K-cups® end up in landfills every day! Our recyclable pods are the easiest to recycle, with our easy peel-tab (no more messy fingers). We're doing our part to bring you convenient, eco-friendly, ridiculously good-tasting coffee pods. 

Beyond that, in a world where giving back is so important, we've built a small business with a big heart that donates 20% of our profits to the folks that grow the coffee beans. And we take great pride in taking great care of our customers. That's what we mean by changing the world, one cup at a time.